How to organize your Sections
Luckily for everyone, the creators of WeDocs made it very Easy to organize The documents. You can add/delete Documents right from the WordPress Dashboard as well as create and edit documents.
Rearrange with Ease.
If you want to change the order of your Sections or Subtopics for whatever Reason, you can very easily. WeDocs has a drag and drop function. With this, you can just drag Sections and put them above or below any other topic as you please.
Structure
Once again, the Creators of WeDocs made this very simple to do. There are plenty of In-built functions that allows WeDocs to organize for you. Tags can be used to automatically to organize your Documents automatically and with out much hassle.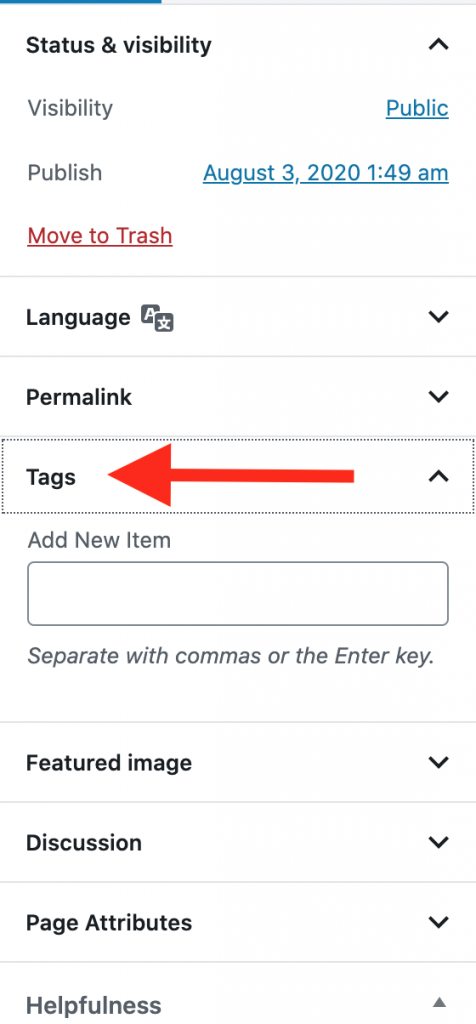 Subtopics are also organized on there own so once again, you do not have to do much. These can be seen on the side bar menu as below.

Finally you can arrange docs by choosing which topic you want it to go under. This will also change the location of the doc.
The organization process is very easy. Even people with very little WordPress experience can use these functions and have little to no difficulty.